COMIDA INTELIGENTE
E PRÁTICA
Refeições rápidas, acessíveis e nutricionalmente completas, com tudo que seu corpo precisa. Junte-se a milhares de fãs da Foodz que já transformaram suas vidas e conheça nossos produtos!

Comprar Foodz
⭐⭐⭐⭐⭐
4.9 | 700+ avaliações
No need to change your life, change your lunch.
With Foodz, convenience and taste go hand in hand. We offer savory and warm options, which are ready in up to 5 minutes, and sweet and refreshing alternatives, prepared in just 20 seconds. Foodz balances protein, fiber, fat, carbohydrates, vitamins and minerals in optimal amounts. We want you to keep enjoying your family meals and grab a Foodz whenever it's convenient for you.
Secure your Foodz
All the nutrients you need in one meal
Foodz is synonymous with healthy, nutritionally balanced and practical meals, always with the lowest possible environmental impact. Thanks to expert Food Engineers and Nutritionists, each meal provides 18 to 100% of all the macro and micronutrients your body needs.
Our complete recipes offer 25g to 40g of protein from rice and peas, 8g of fiber, coconut milk and a unique formula with 25 essential vitamins and minerals to ensure your daily needs.
Know more
Which Foodz suits you the most?
Answer the 8 questions and
discover your ideal Foodz! 💙
Our products
Time
Calories
Vitamins
Proteins
Low Carb
As Gluten
Stevia
Ideal for
Less than 1 minute
353kcal (90g)
The 25 essentials
40g
✔️
✔️
✔️
Low Carb Diet
Less than 5 minutes
375kcal (100g)
The 25 essentials
25g
❌
❌
❌
Lunch and dinner
Less than 1 minute
353kcal (90g)
The 25 essentials
25g
❌
✔️
❌
Lunch and dinner
Approved by nutritionists: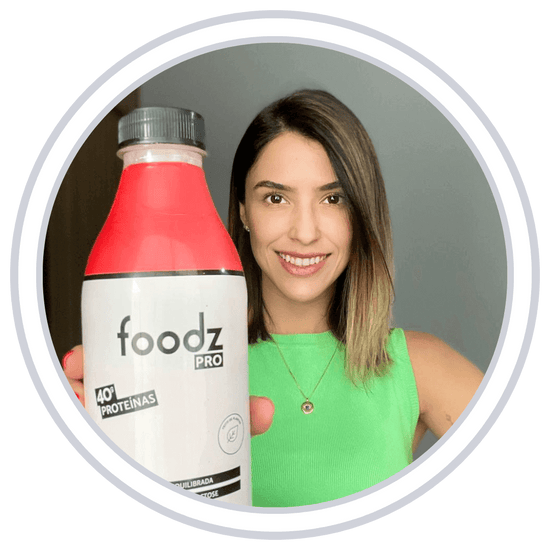 Larissa Bufalo
Nutritionist
Give it a try, it's totally worth it!
Foodz replaces a meal because nutritionally it is very complete. Because it is practical, full of vitamins, quite unlike Whey, which only has protein and a little bit of carbohydrates, Foodz Pro has a full complement of vitamins. I really liked the composition of the nutritional table, and it can replace a meal. Try it, it's really worth it!
Nyvinne Reis
Nutritionist
I loved it! Loved it, very tasty. Mainly because they innovated in the strategy of 90g of supplement containing 40g of proteins for 17g of carbohydrates. So it's excellent for those who like a low carb proposal. It's very interesting even for those who do physical activity, some sport, athlete, it's super worth it because it helps a lot in everyday life.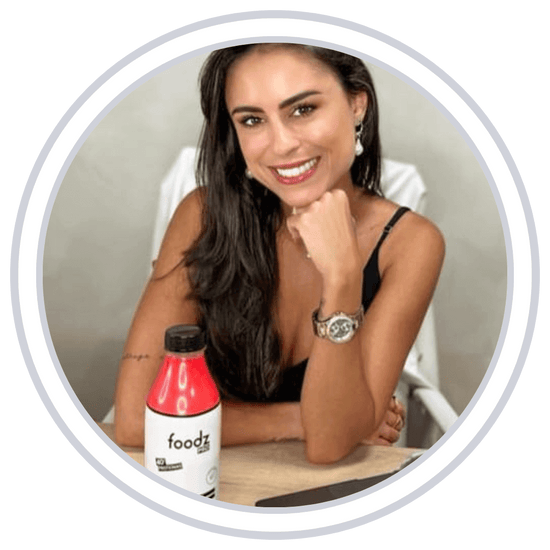 Siara Flosi
Nutritionist
It's healthy and very tasty!
Foodz offers a nutritionally complete meal. And why is Foodz Pro nutritionally complete? Because it has 25 vitamins and minerals, it's protein, low carb, rich in soluble and insoluble fibers, it's vegan and best of all, all these nutrients are inside that little bottle. In addition to being very practical, it is healthy and very tasty!